100 Favorite Films of 2000-2009 (60-51)

60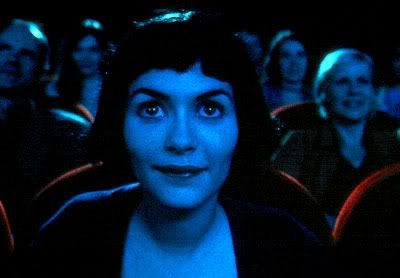 Le fabuleux destin d'Amélie Poulain (2001)
Whimsical, romantic and very funny, "Le fabuleux destin d'Amélie Poulain" or "Amélie," directed by Jean-Pierre Jeunet, was a real gem. I remember watching this picture for the first time when I was taking French in high school. Even though I could barely see the subtitles from the back of the class, the images in this film really spoke to me. I actually didn't need the subtitles because its energy was so vibrant and addicting that it was impossible to resist its charm. Audrey Tautou played the main character who decided to change the world by helping people out reminded me of those classic movie stars in the 1930s and 1940s because even though she seemed delicate, she had the ability to summon inner strength when the occassion called for it. This is a feel-good movie designed for people who need a reminder than beauty could be seen everywhere we look.

59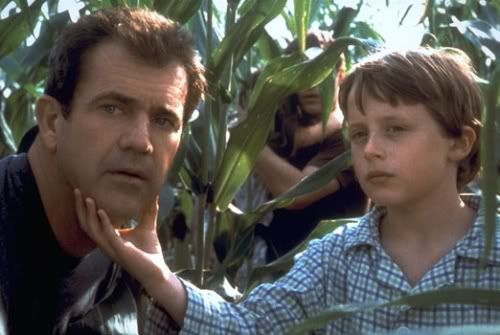 Signs (2002)
I strongly believe that this film is M. Night Shyamalan's underrated classic. Mel Gibson, Joaquin Phoenix, Rory Culkin and Abigail Breslin must take shelter in their house as mysterious crop circles started appearing in their farm. What started off as a curious exercise in rising action (strange noises coming from a baby monitor, news reels of alien attacks from around the globe) became a truly horrifying experience as the aliens displaced their neighbor (played by Shyamalan–a reference to Hitchcock) and eventually came knocking on their door. But this wasn't just an ordinary horror film because this was about the loss and finding one's faith. I'm not a religious person but I was moved by some of the questions it brought up and the way it suggested we should interpret such questions to find the answers that are right specifically for ourselves. The way Shyamalan played with the camera was fascinating to me and even though he hasn't delivered quite as strongly since this film, I still believe in him even though a lot of people have lost faith in this promising storyteller.

58



Match Point (2005)
This is hands down Woody Allen's best film this decade because he was able to incorporate elements from his other pictures such as "Crimes and Misdemeanors" and "Manhattan" and create a cautionary tale about a tennis player (Jonathan Rhys Meyers) falling in lust with a dangerous female (Scarlett Johansson). I loved the way it started off using an aspect in tennis as a metaphor for the events in our lives and built the picture from there. Allen's direction was very elegant even though the switch of tone in the middle was almost jarring. But that latter part was the reason why I thought this film worked through and through. It proved to me that Allen still got it as both a storyteller and a director because he was not afraid to quickly change direction and really tell a story that was edgy and sometimes quite shocking.

57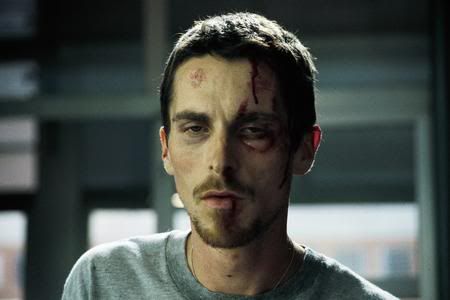 The Machinist (2004)
I fell in love with this film the first time I saw it back in 2004 because it was unlike anything I had seen before. It was very dark, uncompromising and quite mind-bending which gave "Jacob's Ladder" a run for its money. In fact, I believe "The Machinist," directed with such craft by Brad Anderson," is better than that film because it had a clearer purpose even though the answers to our questions were just as open-ended. Christian's Bale's transformation was just amazing to me. He looked like a skeleton and I was really worried about his health. This film brought up a lot of questions about psychology such as sleep disorders and questioning what was real and what was illusion. The more I thought about this suspenseful film, the more it gave me the creeps.

56



Gin gwai (2002)
"Gin gwai" or "The Eye," directed by Oxide Pang Chun and Danny Pang, was about a blind woman who received an eye transplant and later discovered that she could see ghosts. What I found so haunting about this film was the fact that the ability could be transfered via the eyes and that the bearer of those eyes could not escape the figures that she saw. Another layer added to the horror was at first she didn't know that she was seeing ghosts–she thought she was seeing real people. I've read about mental disorders that reference to that and it makes the hairs on the back of my neck stand up every time I think about it. Forget the American remake because this one did not even need to try to scare. It was just in its nature. And when it did, it delivered some of the best scares I've ever had from watching a horror film.

55



Spirited Away (2001)
Every time I watch "Spirited Away," I am in complete awe from start to finish. When Chihiro and her family discovered an abandoned amusement park on the way to their new house, Chihiro's parents were turned into pigs right when the sun started setting and she found herself alone in an alternate universe full of strange creatures and spirits. The level of imagination of the picture was very impressive. Everything was so magical–from a giant baby capable of making threats to a one-footed lamp that worked as a guide–that it was able to easily entertain the kids and make the adults look back on childhood when anything seemed possible. Directed by Hayao Miyazaki, "Spirited Away" was a complex demonstration on the power of imagination. Or better yet, how our imagination can inspire us to pull something from within and make it a reality.

54



The Lord of the Rings (Series) (2001-2003)
When I watched "The Lord of the Rings" series for the first time, I remember I didn't understand why a lot of people thought the series was a masterpiece. I thought it was overrated, slow, and tedious (not to mention way too long). But upon watching more movies and gaining experience, I now believe that the series is an absolute masterpiece and it deserved every Oscar it received. Although set in a fantasy world, it was more than about defeating evil; it was about friendship, courage, sacrifice and the difficult moral choices one had to make that could impact the future. So the breathtaking adventure was balanced by a healthy load of emotional resonance. Peter Jackson's meticulous eye for the level of detail with each scene was nothing short of impressive. "The Lord of the Rings" franchise is truly a landmark in the film industry and should not be missed.

53



Bad Santa (2003)
Politically incorrect in every way possible, "Bad Santa," directed by Terry Zwigoff, did not take any prisoners and I savored every minute of it. A self-destructive conman (Billy Bob Thornton) who was unhappy with his life, along with his partner, decided to rob malls during Christmas Eve. But their little plan became more complicated with they met a boy who decided to teach them was Christmas was all about. Now that may sound sweet and sugary but don't get fooled. This film is cynical in every was possible and it's the kind of movie that is not afraid to close with an unhappy ending with the characters learning absolutely nothing. "Bad Santa" is one of those pictures that I saw right when I was just beginning to love movies. It really opened my eyes to the fact that movies do not necessarily have to have a point as long as it was able to make us feel.

52



Open Water (2003)
I will never understand why a lot of people hated this film because when I saw it for the first time, I was absolutely terrified. I don't like sharks in the first place so watching "Open Water," written and directed by Chris Kentis, made me not want to go to the beach for months. Shot almost entirely in the ocean, this film had a great sense of suspense. With each passing scene, the stakes got higher because it got darker, it got colder, the sharks began to surround the two leads (Daniel Travis, Blanchard Ryan), and their chances when it came to being rescued became null. The factor that amazed me most was the fact that we barely saw sharks up until the last few minutes. I was very impressed with this independent horror film. Those haters that claimed that "Open Water" was a pathetic attempt to recreate "Jaws" should really re-evaluate their thinking. Just because both films had sharks in it, it doesn't mean they're comparable. Both are great films but this one had a more first-person feel to it.

51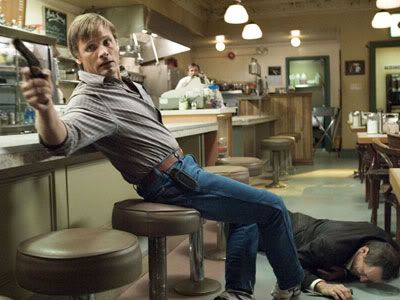 A History of Violence (2005)
This first-rate thriller, directed by David Cronenberg, stars Viggo Mortensen as a seemingly harmless man with a mysterious past. After rescuing innocent people from violent criminals in a diner, strange people started appearing in his life and the picture slowly revealed to us who our main character really was and what he was capable of. Although the picture depicts violence on screen, Cronenberg had a subtle way on commenting against violence so the action did not feel glorified. Although it was set in a somewhat rural area, the film had a very modern, somewhat sinister feel to it, as if anything could happen at just about any moment. In my reviews, I always comment on characters and character development. "A History of Violence" is one of those films that really made me want to look and analyze what's really underneath the layers and how that core affects the character's motivations and ultimately the decisions that they had to make.