10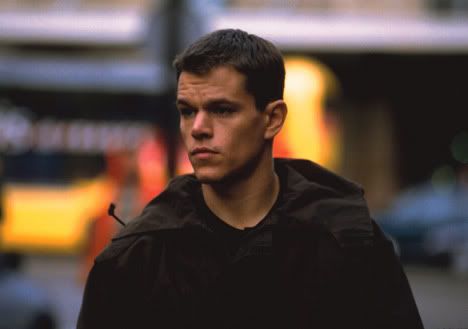 Bourne (Series) (2002-2007)
Engaging in every way, "The Bourne Identity," (directed by Doug Liman) "The Bourne Supremacy" and "The Bourne Ultimatum" (Paul Greengrass) is my idea of an adrenaline-fueled escapism at its best. The first film set up the mystery that ran in the veins of the other two. From its engimatic opening sequence, Matt Damon convinced us that he is Jason Bourne–even though he turns out to be an assassin, the audience still care for and identify with him. The second film showed us how deadly he could be and what lengths he would go to get revenge for killing off someone he loved. The third film expertly used flashbacks, past dialogues, scenes, character foils, and similar situations that happened in the past two movies. For me, the "Bourne" series revolutionized the spy-thriller genre.

9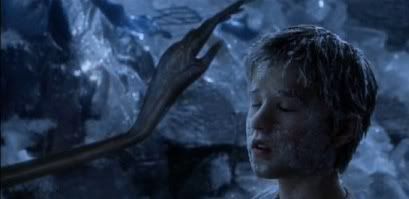 A.I. Artificial Intelligence (2001)
I remember watching "A.I.: Artificial Intelligence," directed by Steven Spielberg, when I was about thirteen years old and I instantly fell in love with it. It was a stylistic hybrid of two of my favorite directors, Spielberg (who provided light and hope) and Stanley Kubrick (who provided edge and darkness). If I were to divide the film into three parts, I would say the first and the third parts were Spielberg's forte. The middle part was Kubrick to the core but it was not fully realized because he did not get to helm it. I was impressed with the picture's the visual effects, the moral conundrum concerning the relationship between humans and machines, and the overall message regarding the capacity to chase after one's dreams. I could only imagine if Kubrick had the chance to direct the entire picture. It would have been an entirely different yet elevated experience.

8



In Bruges (2008)
I relished every minute of this film because it managed to successfully fuse two of my favorite genres–dark comedy and suspense thriller–in an elegant and astute manner. Granted, three-fourths of the movie leaned toward the former and the rest leaned toward the latter but it does not mean it was less rewarding. Colin Farrell and Brendan Gleeson had such great chemistry. As the picture progressed, we get to realize that their characters weren't just fellow hitmen–they were more like father and son. I was surprised by how much emotionally invested I was with the characters regardless of their occupation. Written and directed by Martin McDonagh, "In Bruges" was an unpredictable, fast-talking thriller with a great balance of smarts and heart.

7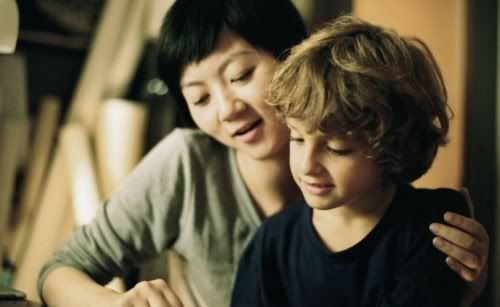 Le voyage du ballon rouge (2007)
I think this film is a masterpiece. Hsiao-hsien Hou did an amazing job in directing and shaping this homage to "The Red Balloon." Juliette Binoche was electric even though she was a bit more broken down here compared to her other movies. I liked the pluckiness of her character but was frustrated with the fact that she paid more attention to her career than her son. Simon Iteanu, who played Binoche's son, was sublime as a lonely boy but he did not make us feel too sorry for him. He showed that he was strong in some ways, whether it came to distracting himself with pinball machines or playing a role in his nanny's movies. Fang Song played the nanny who I thought made the movie that much more interesting. Her style of acting was so nonchalant but there was something about her that was caring and welcoming. Most people will say that "nothing much happened" but that's the point: to watch a slice of life.

6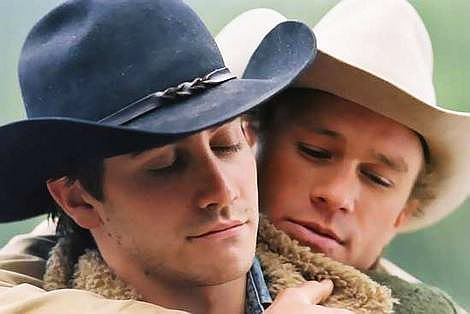 Brokeback Mountain (2005)
Ang Lee directed this film about two cowboys (Heath Ledger, Jake Gyllenhaal) who fell in love but decided to keep it a secret because of the difficult circumstances that surrounded them. This movie should have won Best Picture because it was passionate, had a clear sense of vision, and the story was timeless. Labeled as "the gay cowboy movie" at the time of its release, its raw power transcended such easy and hateful labels. The way Lee focused his camera on the land to reflect the characters' struggles and insecurities fascinated me every time I saw this picture. I remember seeing this film in an isolated small cinema before it gained popularity (and hatred). I won't forget that feeling of secrecy and experiencing something truly profound.

5



Before Sunset (2004)
Ethan Hawke and Julie Delpy reunited ten years later in Richard Linklater's sequel to "Before Sunrise." I couldn't help but have a silly smile on my face every time Jesse and Celine talk about every little thing that comes to their minds. Although romantic in every way, it is a cathartic experience every time I watch the film because I feel like they were able to voice out the thoughts in my head. The way the two leads changed from the last time we saw them was amusing (because they became more neurotic) and captivating (because of their strong connection). What's even more impressive is that one can appreciate this film without watching its predecessor. Delpy's song in the end really summed up their complicated relationship. This picture will always have room in my heart because it never fails to cheer me up.

4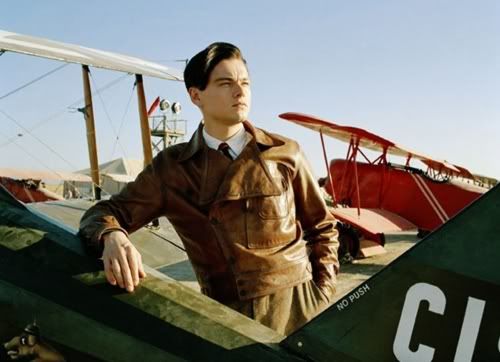 The Aviator (2004)
Directed by Martin Scorsese, "The Aviator" was a biopic of Howard Hughes' (Leonardo DiCaprio) impressive career as a director and an aviator. Whenever I watch this film, I am simply outraged by the fact that DiCaprio did not win an Oscar for his performance. He didn't act like Hughes, he was Hughes: the eccentricities, his passion for filmmaking, his lavish lifestyle, the attitude and the swagger. Another noteworthy acting came from Cate Blanchett as she played Katharine Hepburn. Every bit of neuroticism was spot on, to the point where they were eerily similar. The first time I saw "The Aviator," I liked it but I didn't love it. But after I watched more films over time and decided to give it a second chance, its magic just engaged me in such a way that few movies ever could. It easily became one of my top three Scorsese movies. This is not just a tried and true biopic. It is an important gem that shouldn't be missed by anyone interested in character studies and great filmmaking.

3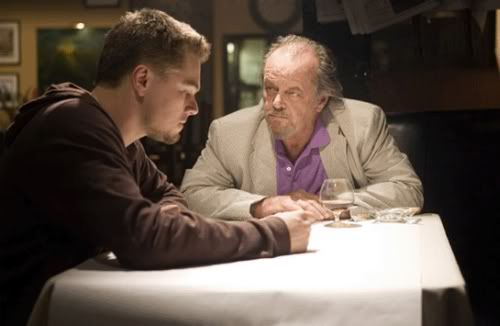 The Departed (2006)
Indeed another Martin Scorsese picture. "The Departed" was spellbinding on so many levels and it more than deserved its Oscar win. The thrills were more than earned (I will never forget that scene when the undercover cop and the rat were on the opposite sides of the telephone line), the characters were as sharp as a needle, and the script was as tight as it could be. Even though this movie's running time was about two and a half hours, I don't mind watching it multiple times because it just blows my mind every time. The subtleties of the acting by Leonardo DiCaprio, Jack Nicholson, Matt Damon and Mark Wahlberg gave the film that extra quality to make it very special. I distinctly remember watching this movie by myself over Winter Break of 2006. It was one of those rare times when I bought popcorn with a huge soda. Let me tell you, I desperately needed a bathroom break because of all that caffeine (unaware of the fact that it was a diuretic). But I held it in until the very last (comic) scene because the film was just a masterpiece. This film started my very own tradition of going to the cinema by myself on December with a huge cold soda in hand. Four years and going strong.

2



Mysterious Skin (2004)
Psychologically complex in every way, this was one of those small films that I saw when I did not love movies as much as I do now. I guess, in a way, "Mysterious Skin" will always have a place in my top ten list because it truly made me want to look into films a lot deeper than most people. Joseph Gordon-Levitt gave a daring and heartbreaking performance as a young adult who was sexually abused multiple times when he was a child. His character was hung up on a person who he believed loved him. Brady Corbet gave as complex a performance who went through the same abuse–except he could not seem to recall what had happened. I love how everything was literal and metaphorical in this picture. For instance, Gordon-Levitt's character wished to just get away from the place he grew up in (alienation), while Corbet literally believed that aliens had abducted him when he was a child. Eventually, the two characters crossed paths and it was devastating. Gregg Araki, the director, really made a movie (based on a novel by Scott Heim) that was painfully honest and challenging. Every time I watch this film, I cannot help but relate with the characters because some of the emotional barriers that they put around themselves remind me of my own.

1



The Dreamers (2003)
People can and will argue which movie really was the best of the decade but for me it was undoubtedly "The Dreamers," directed by Bernardo Bertolucci and written by Gilbert Adair, even before I compiled my list. Most American audiences consider this film as pornographic and I cannot disagree more. It is art in a form of moving pictures. I do not want to get started on how Americans shy away from naked bodies and sexuality even though the United States has one of the biggest pornographic industries in the world. If that isn't hypocrisy at its finest, I don't know what is. Although the film has a plethora of depictions of carnality, it was more about the love/"love" between three people and the films that connected them. It also worked as a statement regarding the loss of innocence through interactions among other human bodies and the way those interactions served to protect the owners of such bodies from the political revolution that was happening at the time. I've seen this film with many different kinds of people (mostly friends) and it was a shame that most of them failed to see the big picture. (I don't mean to sound condescending but the frustration I feel is too much.) Instead of focusing on how much the three main characters embodied the films they try to mimic (and the films' impact on their psyches), audiences tend to focus on the sexual acts because it was "shocking." I guess it's hard to appreciate the film if one does not have some sort of a historical background about May 1968 (I did research and it enhanced by understanding of the movie). I guess it's also difficult to see beyond the sexual acts if one has not seen naked bodies many times. I strongly believe that if one can overcome those two main hurdles, one will have a greater understanding of what Bertolucci wanted to get across. Michael Pitt, Eva Green, and Louis Garrel delievered amazing and daring performances; I will always remember them as passionate cinéphiles. Trivia: the original script had explicit gay scenes where Matthew and Theo had sex. Keep that in mind while watching the film. It might enhance one's understanding of certain scenes and get rid of some distracting implications. In my opinion, the director should not have cut those scenes out. Nevertheless, "The Dreamers" gets my top spot because it was THE movie that made me fall in love with all kinds of motion pictures–good, bad, old, new. If it wasn't for this very personal (and sometimes challenging) film, you wouldn't be here reading these words at this very moment because the passion I have for the cinema would not have ignited.