Why Did I Get Married Too?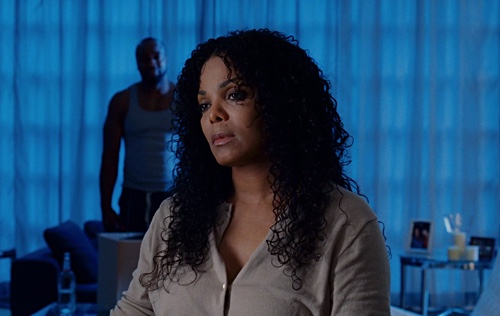 Why Did I Get Married Too? (2010)
★★ / ★★★★
Several years after the four couple's retreat to Colorado which rocked each of their marriages, they are back on continuing their ritual of going away every year for two days, this time to the Bahamas where they hope to catch some sun, drink wine, and relax by the beach. Things are starting to look up until Mike (Richard T. Jones), the former husband of Sheila (Jill Scott), shows up with claims of wanting to set things right. Everyone has a good reason to doubt.
"Why Did I Get Married Too?," written and directed by Tyler Perry, is not a necessary sequel but it does offer some entertainment value. Angela (Tasha Smith), the loudest among her girlfriends, with her unending suspicion that her husband, Marcus (Michael Jai White), now a sportscaster on television, is having an affair is so darn funny, she deserves her own movie. It's difficult not to appreciate the performance behind the character because in every scene Smith is heard yelling and screaming. Yes, her voice can break glass (and push buttons) but there's a joy to her acting, almost like she's poking fun of a very exaggerated version of herself, which makes me want to know what really bothers the character. Angela's lack of trust, though played through a comedic angle, is relatable.
On a much darker note, Patricia (Janet Jackson) and Gavin (Malik Yoba) have decided to get a divorce which is a turning point for the couples because their marriage is seen as a beacon. The fact the screenplay allows the two of them to really fight it out, not being afraid to show physical violence that comes with arguments so intense that it's draining and heartbreaking. When the camera tightens on the faces and highlights the animosity that the characters feel toward one another, whether it be a twitch around the mouth or a glisten in the eye, it creates great drama. I commend Jackson for not being shy to look and act ugly which is a requirement for us to believe that Patricia's life has reached its nadir.
Since the Bahamas is such an exciting place to be in, it's disappointing that the picture does not take full advantage of its beauty. It's quite bizarre that at times the photography looks flat. For instance, when the characters are hanging out at the beach, the camera is quite static, very ordinary in that it doesn't pull toward or away from its subjects with any sort of rhythm and only consistently cutting to the person who is about talk which gives the impression that actors are being fed their lines. Because of this flatness, a few scenes that are supposed to be funny or insightful come off muted.
The film is missing a third act. The way the problems are solved, rather quickly if I may add, is overshadowed by a momentous event. It does not fit the theme of the material, one being that healthy relationships, at the very least, require an open communication and sticking together through the bad times. Sometimes unexpected events that are supposed to be taken seriously can come across quite silly and falter under poor execution.