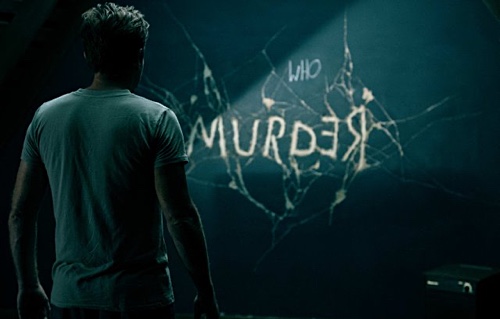 Doctor Sleep (2019)
★★★ / ★★★★
In many horror movies, there is almost always an assumption that the antagonist is evil. It has become an awful habit not to tell us how evil the villain can be and thus why it must be vanquished at all costs. About a third of the way through in writer-director Mike Flanagan's occasionally impressive "Doctor Sleep," it proves to be more potent than its contemporaries: it takes the aforementioned extra step. It dares to show a child murder that includes all the details: how he is targeted; how he is lured; how he is kidnapped; how he is handled; the precise moment the boy realizes he will die that night; the blood gushing from his small frame; the screaming, crying, and begging due to extreme pain; the terror in his last breath. It creates a level of urgency so high, that when the enemies finally get their comeuppance the viewers are inspired to yell at the screen, "Get him!" "Shoot her!" "Don't let them get away!"
The work is a solid sequel to one of the most iconic horror films, Stanley Kubrick's unforgettable "The Shining." However, it does not start strong. In its attempt to bridge the gap between the terrifying events that took place inside the Overlook Hotel in 1980 and 2011 when mid-thirties Dan Torrence (Ewan McGregor) has become an alcoholic in order to suppress his shine (psychic powers), the work relies far too often on familiar imagery such as patterns on walls or floors, word-for-word dialogue taken directly from the previous film, its use of primary colors, how the hair of Danny's mom (Alex Essoe) tend to fall a certain way so that attention is drawn to her ears.
On the surface, those who have seen Kubrick's picture multiple times may find some enjoyment from spotting every reference. On the other hand, these images and lines of dialogue pale by comparison against the original. There is a sense of preternatural discipline in the predecessor that this one lacks. The mimicry is amusing twice or thrice, but one wonders eventually when the work will forge an identity of its own. Auspiciously, the story moves at a brisk pace; it does not feel like a two-and-a-half-hour movie.
Perhaps because the film, based on the Stephen King's novel, is interested in expanding the story in ways that are curious and magical. For example, shine, as turns out, tend to vary from one person to another—not only by degrees as "The Shining" implied but also in terms of nature. One person's shine can mean having the ability to read minds, while the next person's shine means having the ability to control individuals' actions by mere suggestion. We usually learn the advantages and limitations of these abilities. We meet about a dozen characters with the shine and so we become curious about their specific talents. It is refreshing that our central protagonist, Danny, is not the most powerful. His experience makes him formidable, but there is least one who we feel has mastered her abilities. She is named Rose the Hat (Rebecca Ferguson), the leader of a cult who feeds on children's shine. Cult members aim to prolong their lifespan.
The story is about finding the courage to move on from one's past—nothing fresh. Dan is haunted by literal ghosts. Eventually, he lands a job at a hospice and we learn how he earns the titular nickname. (It involves a cat.) Meanwhile, the highly gifted Abra (Kyliegh Curran) must come to terms with her strange abilities by overcoming her fear of being regarded or treated as a freak. Her parents are aware of her abilities, but it is never talked about directly. Why? Because there is shame there. (I wished the screenplay delved into this further.) The template is unimpressive, but there are enough jolts and plot twists that make for an intriguing watch. Dialogue can be as revealing as overt action.
McGregor and Curran share terrific chemistry. Flanagan's script consistently underlines the big brother/little sister relationship, the connection between the mentor and the mentee. It never syrupy, just sweet enough to hint a possible happy ending for haunted Dan. He deserves it. Curran embodies the role with gusto; she is not simply required to look scared or cute. She possesses a natural knowing look and so we believe the character is beyond her years. I hope Curran would choose character-driven work in the future, rather than just another role for a child or pre-teen that can be played by anyone.
"Doctor Sleep" is not composed merely of cheap jump scares. Horror is often situational—which is an example of a great nod to its predecessor. It is interested in how people relate to one another, what scares them, how they attempt to find solutions. Flanagan understands why Kubrick's film works and, for better or worse, he dares enough to modernize the scares while putting his own stamp on what or how a horror movie should be like. He is confident of his storytelling, the craft propelling the scares, and the capable cast. It is a worthy follow-up.