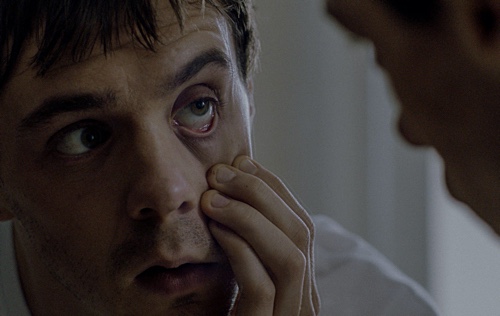 The Cured (2017)
★★★ / ★★★★
Written and directed by David Freyne, "The Cured" is a zombie movie with a brain. Those who come in expecting to see a series of mindless chases between the undead and the living are certain to be disappointed because the film is more interested in exploring what happens after the so-called Infected are now considered to be Cured. Their reintegration to society touches upon so many metaphors that are highly relevant to our own social issues such as recently released convicts, those who have gone through rehab due to drug addiction, even immigration.
The screenplay cares about presenting details and then mining them for human drama. Although the majority of the population has been cured, we learn about the exact percentage of those who remain resistant to the drug. It is recognized that the former Infected are able to retain their memories from when they were not in control of their own bodies. The trauma of remembering is underlined and is told through one man's increasingly heavy guilt: Senan (Sam Keeley) having been welcomed with open arms by his sister-in-law named Abbie (Ellen Page), the latter unaware that the former had killed her husband which left her young son without a father.
The atmosphere created by the writer-director is precise and carefully controlled. Gloom dominates every scene. Notice the choice of season. Cold colors overwhelm the warm ones even when indoors. People speak in a relaxed tone and manner as if not to disturb those who have perished. Laughter is evanescent. When someone smiles, it is welcome but awkward. The survivors—both the Cured and the ones who were never bitten—deserve to move on. We want them to but they cannot. Clearly, the shadows of death and mayhem remain in Ireland.
There is a lot of anger in the streets. People who watched their loved ones die do not wish to live alongside the Cured. To them, they are murderers. Meanwhile, some of the Cured are growing frustrated being treated worse than animals. A man named Conor, a former barrister before he turned and now assigned by the military to be a cleaner, is more than happy to take on the role of leader. He has the ability to take anger, turn them into hateful actions, and label these as something else. Conor is played with silent menace by Tom Vaughan-Lawlor. He can simply stand in one corner without saying a word and yet we feel he is up to no good. It begs the question: Is the true monster the one who isn't control of his actions or the one who is?
Less interesting, although still entertaining, is the final twenty minutes. It involves the typical zombie screeching, biting, and running about. Who will die? Who will live? I suppose it is a necessary catharsis, but I wished that Freyne had found a fresher way to close his consistently curious story. One can take solace, however, for leaving certain details open to interpretation. It ends just as it begins: a kiss on the cheek for the more thoughtful viewers.