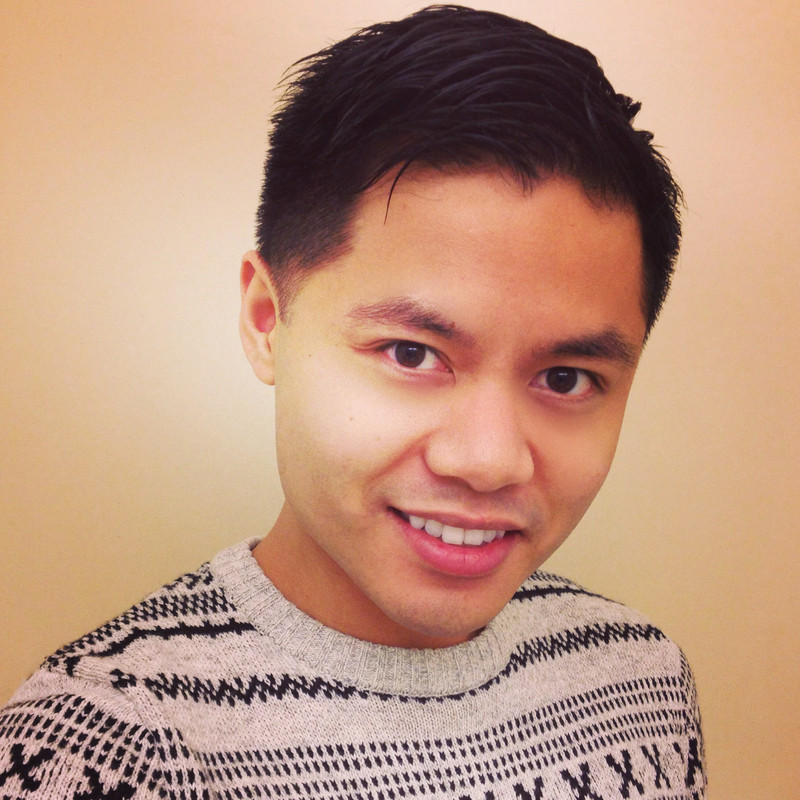 Hi, there!
Thank you for taking the time to visit my corner of the web.
I guess you'd like to learn more about me.
I'm an associate scientist in a biotechnology company based in the San Francisco Bay Area that specializes in stem cell technologies, virus packaging, cell immortalization, and genome editing using the CRISPR-Cas9 system. I conduct custom service and in-house projects using cell and molecular biology.
I'm also the founder and editor-in-chief of Film-Review.org.
Originally from the Philippines, I moved to the Bay Area in California when I was 11—a sudden cultural and lifestyle change but one that has benefited me greatly. Having immigrated to America taught me the values of multiculturalism and cultural diversity which contributed to shaping my progressive worldview.
During early childhood, I wanted to become an aircraft pilot. There was something about idea of piloting planes and visiting far away places that appealed to me. With my second-hand atlas, I used to imagine how each country must have been like depending on their names. For example, I believed that Chile grew farms of chili as far as the eye could see. I also believed that in Finland, houses were composed of whale bones and covered by mats made up of deep sea fish scales.
My dream of becoming an aviator started to wane during mid-childhood. The catalyst was perhaps the moment when I broke into an abandoned house with the hope of finding treasures but instead came across a Biology textbook. The contents were in English and my understanding of the language was limited to the classroom.
But the pictures piqued my deepest curiosities. Photos of actual earthworms and frogs cut open inspired me to collect animals—mainly bugs—from inside homes, amongst trees, in damp areas, even at the ice plant located across my house. I performed "experiments" on these creatures—which, admittedly, were not always ethical or scientifically sound. However, these experiences helped me to appreciate and respect the astonishing hardiness of living creatures.
Middle school and high school offered little excitement when it came to science. So, during sophomore year of high school, thanks to Blockbuster's unlimited rental plan, I turned to the movies. Bernardo Bertolucci's "The Dreamers," Gregg Araki's "Mysterious Skin," and Jacob Aaron Estes' "Mean Creek" are among the movies that made realize that the medium can offer much more than entertainment. Sometimes the movies can enlighten for they allow the audience to try on different shoes—even it is only for an hour or two. It also gives us a chance to see different parts of the world.
In 2008, as a sophomore in the University of California, Irvine, I began to write movie reviews which were only a paragraph in length. Not only did I wish to create a record of the movies I had seen but also my thoughts right after seeing them. My goal was to revisit certain movies after a couple of months or years had gone and compare. In theory, I would have litmus test as to how much I've changed through my evaluation of the art form.
In 2010, I graduated from UC Irvine with a degree in Biological Sciences and a minor Cognitive Sciences. By this time, I must have seen about a thousand movies and written about a few hundred. Unsure whether I wanted to attend medical school or graduate school, I spent three years working as a science, math, and writing tutor (K-12) for an academic center, a community center aide in an after school program, and an art gallery attendant (as well as a camp aide during the summer). Although I worked 5 to 7 days a week, my passion for the movies was and has been at full force since.
Still, a part of me missed science and so in 2012, I applied to graduate schools across the country. In 2013, I was offered a full scholarship at The University of Toledo College of Medicine & Life Sciences (formerly Medical College of Ohio). For two years I was a Ph.D. student in Biomedical Sciences with a focus on Cancer Biology. After expanding and developing my skill set, I left the program to pursue my goal of joining the biotechnology industry in the San Francisco Bay Area.
Aside from being a science and movie enthusiast, I'm also a Pokémon trainer. I enjoy going to the gym (the kind where you lift weights and do cardio, not where you earn badges) because maintaining good health is an utmost priority. I can't cook although I love to eat. I was originally left-handed and I'm fond of reading non-fiction, especially about scientific discoveries… and the things that went awry.
With that, I'd like to welcome you to Film-Review.org.
Feel free to drop a comment some time.
I look forward to engaging with you.