Short Reviews

Flu (2013)
★★ / ★★★★
It appears that one of the symptoms of Sung-su Kim's disaster film "Flu" is identity crisis. It mixes comedy, romance, melodrama, gross-out body horror, and thrills in an attempt to grab the interest of all viewers—a losing strategy because it ends up failing to focus on what a viral outbreak should be: a terrifying, "what if" gut experience. When no longer bogged down by the winking cheesiness of the expository first half, the movie works for the most part—especially when crowds swiftly overwhelm a compact space, like a parking garage or a detention center, which usually results in a stampede. (It helps that CGI is kept at a bare minimum and actual people are cast to run around and cause chaos.) It proves there is energy and excitement from behind the camera as we are placed in the middle of the action; it captures the confusion, horror, and panic of being caught up in a wave of diseased persons. We follow three central characters: a good-hearted member of an emergency response team (Hyuk Jang), an anal-retentive doctor (Soo-ae Park), and the doctor's adorable daughter (Min-ha Park). The approach is standard: have the uptight single woman fall for the laidback man after she recognizes how good he is with her daughter. It is as boring and uninspired as it sounds. I was far more interested in the uniformed, serious-looking men behind the action as they clash in regards to what to do with the infected (and potentially infected) before they reach Seoul. Based on the screenplay by Young-jong Lee and Sung-soo Kim.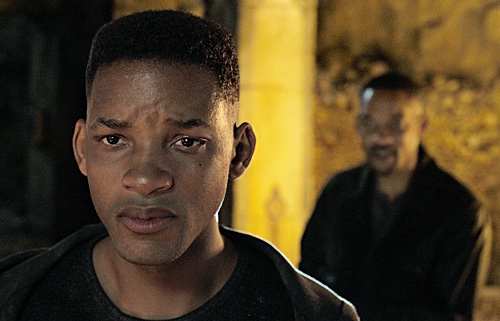 Gemini Man (2019)
★★★ / ★★★★
72 kills and Defense Intelligence Agency assassin Henry Bogan (Will Smith) wishes to retire in peace, but his final job involving the killing of a molecular biologist leads the preternaturally gifted sniper to the learn the truth about Project Gemini, a cloning program designed to create super soldiers. Beautifully photographed and with energy to spare, Ang Lee's "Gemini Man" manages to stand out from other action pictures because it actually invites the viewers to appreciate the background as well as the foreground of a scene. Notice its willingness to set the highly choreographed violence, CGI and all, against bright colors and warm, open vistas. The work looks and feels international, not shackled to suboptimal Hollywood standards. And while I appreciated that the script is not above embracing a few comic exchanges between Bogan and his friends (Benedict Wong, Douglas Hodge), an agent tasked to surveil him (Mary Elizabeth Winstead), or his younger clone (also Smith), the dialogue is not ironed out well enough as to not come across as too cheesy at times. Topics regarding identity, individuality, and nature versus nurture are touched but never explored in mature and meaningful ways. The movie may not be about the plot, but connections among the characters provide substance. Yet despite these shortcomings, there is good entertainment to be had here in terms of visuals. The chase in the streets of Colombia is a highlight.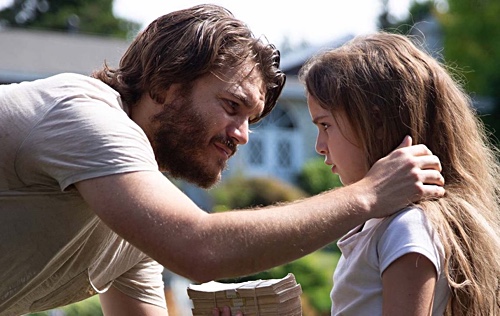 Freaks (2018)
★★ / ★★★★
Written and directed by Zach Lipovsky and Adam B. Stein, "Freaks" is unable to shake off the feeling of an extended television pilot despite offering mid- to high-level enthusiasm during its creative final third. The story involves a seven-year-old girl named Chloe (Lexy Kolker) who is raised to be fearful of the outside world by her father (Emile Hirsch) due to her unique powers. People like Chloe are referred to as "Abnormals"—hunted and killed by the government (Grace Park) because of their potential as walking weapons of mass destruction. A curious premise does not save the picture's slow and laborious first half which takes place inside a suffocating house—which is the point—boarded up from top to bottom (even the mail slot is blocked with duct tape eventually) in which ideas are repeated like clockwork. The point, I suppose, is to show Chloe's budding powers, and her occasional lack of awareness when using her abilities, but after three to four incidences which communicate the same information, one cannot help but to feel as though the material is in desperate need of push and forward momentum. An efficient setup is just as important as the landing.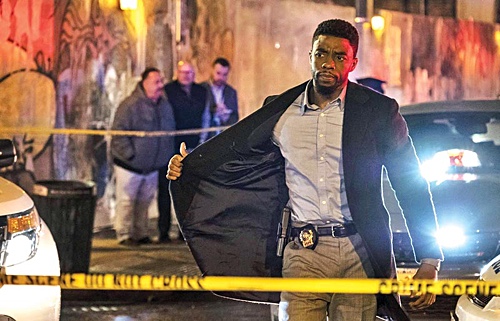 21 Bridges (2019)
★★ / ★★★★
Although occasionally entertaining mainly because of its A-list cast, "21 Bridges" is just another cop movie that attempts to say something about corruption within the police force, but it is not written deeply enough to garner serious thought or consideration. Chadwick Boseman stars as Detective Davis who has earned a reputation for killing "cop killers," his anger rooted in the fact that his own father, also a cop, was murdered when he was only thirteen. Boseman welcomes the viewer to get to know the detective by playing the character as calm, patient, pragmatic; he strives to always do the right thing. Therein lies the problem: Because others around Davis are morally conflicted, even if only superficially, a case can be made that the protagonist is less interesting by comparison. His rage toward criminals is never explored, just referenced upon. At least the extended chase sequences are choreographed with some energy. I enjoyed the shootouts between between Detectives Davis and Burns (Sienna Miller) and the former war veterans turned criminals (Taylor Kitsch, Stephan James) whose late-night heist did not go according to plan. Directed by Brian Kirk. Screenplay by Adam Mervis and Matthew Michael Carnahan.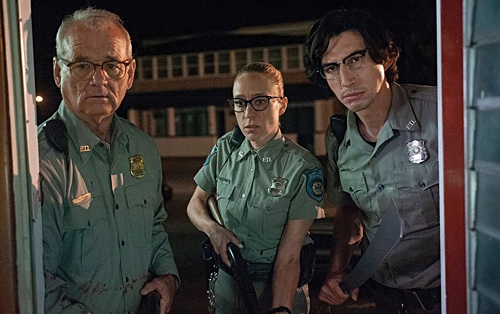 The Dead Don't Die (2019)
★ / ★★★★
Writer-director Jim Jarmusch takes the familiar idea of us being zombies to consumerism—a metaphor introduced in George A. Romero's classic "Dawn of the Dead"—and does absolutely nothing new with it. What results is "The Dead Don't Die," a would-be horror-comedy without excitement or spark of originality—simply a parade of familiar faces like Tilda Swinton, Bill Murray, Adam Driver, Chloë Sevigny, Steve Buscemi, and Danny Glover, just to name a few, squeezing so hard to extract substance from a screenplay devoid of any. Even scenes of the undead coming out of the ground, lumbering about, and eating the flesh of the panicked living have been done much better in other movies—even those with considerably less budget. In the middle of it, I felt depressed, desperately wishing for the self-referential torment to be over, because I knew a filmmaker of Jarmusch's caliber should be treading new ground instead of barely making a scratch on an overly familiar one. The material is so desperate by the end that at one point a character breaks the fourth wall. We are meant to laugh or be surprised by this—but I was not at all amused. It failed to earn this moment. Sometimes dead is better, according to the tagline of "Pet Sematary," which is a most fitting admonition to this film.