Short Reviews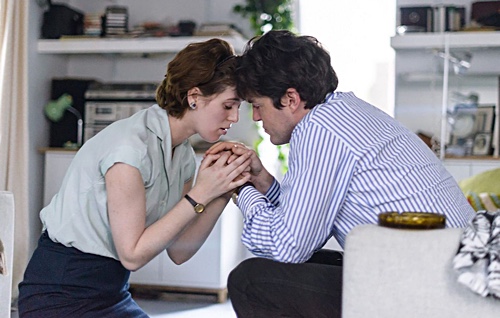 The Souvenir (2019)
★ / ★★★★
More vanilla than vanilla, "The Souvenir" tracks a film student's struggles in maintaining a romantic relationship with a man who is addicted to heroin. We are supposed to care about the couple eventually but the screenplay by Joanna Hogg, who also directed the picture, provides no compelling reason why the participants are worth following—together or apart. Julie (Honor Swinton Byrne) is too passive a protagonist, too sheltered and naive, barely reacting to events unfolding around her. She's not a fast learner. Anthony (Tom Burke), on the other hand, is an unlikable drug user, a leech, an abusive partner with no redeeming quality. It is only natural that the latter continues to prey upon the former because she fails to learn from her past mistakes. Eventually, we grow to expect the numerous punishments Julie chooses to endure. Lacking both tension and common sense, there is something terribly wrong when we find various artworks hung on walls to be far more intriguing and beautiful than the personalities supposedly clashing in the middle of the screen. This is an example of a story that demands nothing from the audience, not even to stay awake.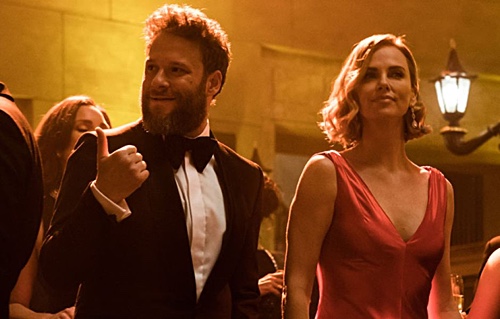 Long Shot (2019)
★★ / ★★★★
Odd couple comedy "Long Shot" is a one-note joke elevated by charming performances by Charlize Theron and Seth Rogen, she a beautiful and statuesque U.S. secretary of state who intends to run for president and he a progressive journalist who looks like Regular Joe. Polls predict he will not be good for her numbers. Peppered with light chuckles due to occasionally sharp jabs at our current political climate—the systemic corruption, money in politics, the idiots in office—there is a hint of a merciless romantic comedy here. Instead, we are handed a diluted satire meant for mainstream consumption. When a joke is considered to be too smart or hitting too close to the gut, the strategy is to show slapstick or gross-out humor. As the film drags somewhere in the middle of its two-hour running time, accompanied by awkward tonal shifts, one cannot help but consider a better alternative: a deeper exploration of the clash between ideals of two people on the same side of the political spectrum and less focus on how they would be perceived by the public as a couple. Written for the screen by Dan Sterling and Liz Hannah. Directed by Jonathan Levine.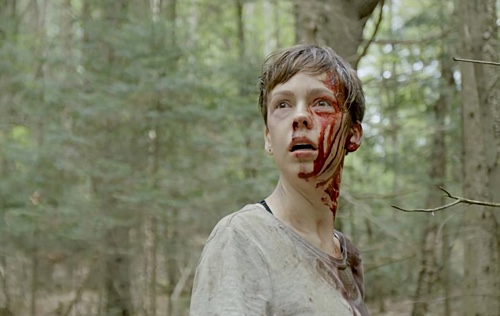 What Keeps You Alive (2018)
★ / ★★★★
It is apparent that writer-director Colin Minihan knows how to control the camera. Long, smooth, and confident single takes are employed either to capture the beauty of a particular space (a tour of the charming cabin) or to ramp up tension of the hunt between predator and prey (the boat chase is a standout). It is technically proficient. But this thriller surrounding Jackie (Hannah Emily Anderson) and Jules (Brittany Allen) who decide to spend their first-year anniversary as a married couple at a lakeside cabin is lacking in suspense, thrill, and common sense. One can presage a false alarm way before the setup or a "Gotcha!" dream sequence just as it is executed. Because we are consistently ahead of it, it fails to engage on the gut level despite sudden left turns of the plot. It is most frustrating because Anderson and Allen, even though the script sounds too polished at times, deliver solid performances. Clearly, the performers are better than what they must work with.