Short Reviews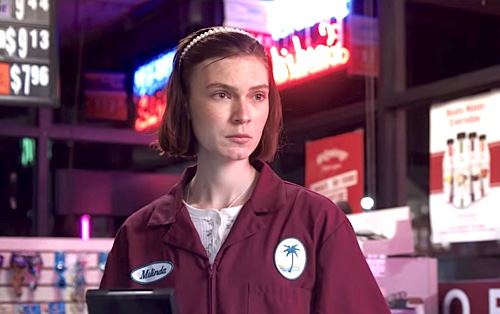 Burn (2019)
★ / ★★★★
The near-lifeless suspense-thriller "Burn" takes a look at a gas station attendant named Melinda (Tilda Cobham-Hervey) who is so lonely and so tired of being treated like she's invisible that during a seemingly ordinary graveyard shift, instead of finding ways to alert the police, she decides to help a desperate robber (Josh Hutcherson), hoping that, after proving her loyalty, he would take her along for the ride. Although the picture takes risks and offers a number surprises, particularly in how it portrays its protagonist as sympathetic while struggling with serious mental health issues, nearly every single one comes across unconvincing, fake, a performance. Events occur simply because the plot must move forward. Its attempts at dark humor—a rape scene, for instance—do not land exactly on target and so viewers are left feeling dirty, awkward, cheated. It proves to possess a minimal understanding—if that—of thrillers that unfold in and around one location in real time. Thus, by the time its eighty minutes are up, the movie provides no catharsis. By first-time writer-director Mike Gan.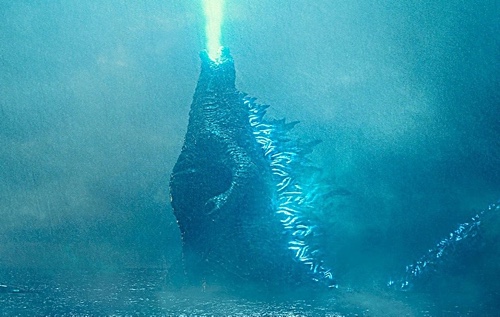 Godzilla: King of the Monsters (2019)
★★ / ★★★★
Michael Dougherty's "Godzilla: King of the Monsters" appears to be confused between spectacle and sense of wonder—something Gareth Edwards' superior "Godzilla" understands without question. In this limp, barely written sequel we follow a group composed of scientists and military personnel whose mission is to stop a three-headed dragon from bringing about the apocalypse. But for a story involving a global emergency, the picture is tonally flat, the characters reduced to stereotypes, and the supposedly impressive visuals suffer from diminishing returns. By the third confrontation among titans that inevitably demolish entire villages and cities within minutes, it is apparent that the work has gone on autopilot. While we are able to see more of the monsters in this installment, there is a lower level of intrigue to them which matches that of generic action sequences that almost always end up with a massive explosion and characters escaping death in the very last second somehow. We never shake the feeling that the actors are acting in front of a green or blue screen because the circumstances are never compelling. The work strives to deliver entertainment but all it manages to provide is exhaustion.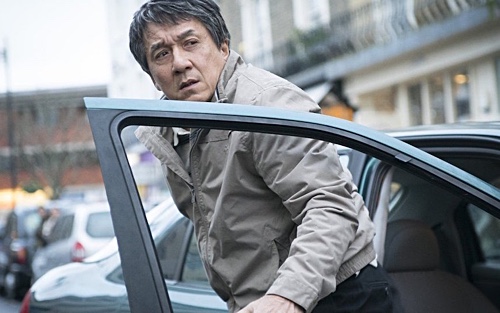 The Foreigner (2017)
★★★ / ★★★★
12 dead, 38 injured from a clothing store bombing in London claimed by a group called "Authentic IRA." Minh, a restaurant owner, played with a permanently dour expression by Jackie Chan, demands to learn the identities of those responsible after his teenage daughter perished in the terrorist attack. His target: Northern Island First Minister Liam Hennessy (Pierce Brosnan), a former IRA leader who works with the British to maintain peace between the two countries. Martin Campbell's action-thriller "The Foreigner" is not a straightforward action picture with revenge at its core. As can be expected from a Chan flick, there are jaw dropping stunts and energetic violence. Surprisingly, however, our protagonist's methods can be downright questionable at times, particularly when he sets off bombs to try to get what he wants. Even the minister's loyalty is obfuscated, a politician who holds his cards close to his chest while at work and at home. There is intrigue, even if it is the superficial variety, because David Marconi's screenplay ensures that the audience has an appreciation of each key player's motivation. It moves at a brisk pace and never wears out its welcome.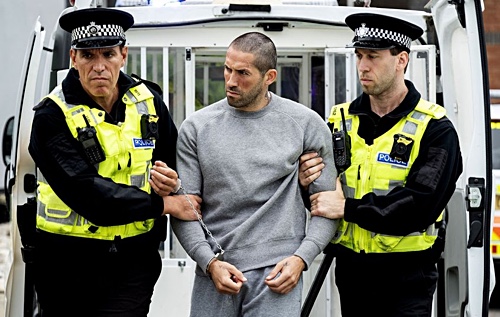 Avengement (2019)
★★★ / ★★★★
Independent action film "Avengement" offers more than bone-crunching violence. It tells the story of an inmate furloughed to visit his dying mother then uses the opportunity to escape and exact vengeance against those responsible for putting him behind the most violent prison in England. The trajectory of the plot is straightforward, as many revenge pictures, but it is told in a clear, confident, entertaining, and amusing manner despite half the events being revealed through flashbacks. It is not afraid to allow its colorful characters to speak—note the handful of extended tough guy dialogue. Guy Ritchie and Quentin Tarantino come to mind when one considers the screenplay, albeit not as potent or polished. Scott Adkins portrays the hardened criminal Cain with a balance of charm and danger. His clever quips can just as easily turn into a rabid dog tantrum. At the same time we believe the pain and betrayal behind those eyes so we root for his survival. Directed by Jesse V. Johnson who co-wrote the work with Stu Small.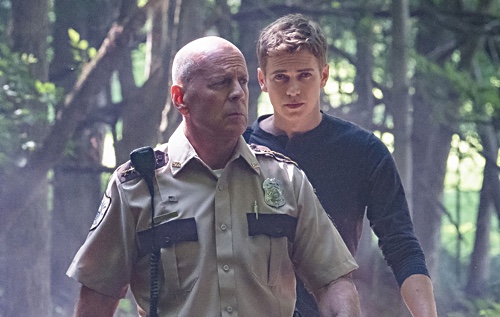 First Kill (2017)
★★ / ★★★★
A father's (Hayden Christensen) solution to his son (Ty Shelton) getting bullied is to take him hunting, but when the two witness a corrupt cop shooting a bank robber (Gethin Anthony) because the latter refuses to simply hand over the money, Will and Danny find themselves targets of deceitful law enforcements. The occasionally engaging action-thriller "First Kill" offers one prolonged but entertaining chase scene in the woods and one shootout sequence in which those involved never seem to run out of bullets. Everything else around it is busy work that leads up to an expected conclusion. However, there are bits of humor sprinkled about that hint at an edgier screenplay, one longing to be more self-aware of conventions—had screenwriter Nick Gordon been more ambitious—regarding cops, robbers, and the unlucky regular folks who happen to get caught in the middle of the crossfire. It has the potential to turn into a more potent action film with a heart. It proves capable when a boy and a thief make a genuine connection concerning what it takes to stand up against bullies. Directed by Steven C. Miller.
V

V/H/S (2012)
V/H/S/2 (2013)
V/H/S: Viral (2014)
Vacation (1983)
Vagabond (1985)
Valentine's Day (2010)
Valentino: The Last Emperor (2008)
Valerian and the City of a Thousand Planets (2017)
Valkyrie (2008)
Vanilla Sky (2001)
Vanishing, The (1988)
Vanishing on 7th Street (2010)
Vargtimmen (1968)
Vault, The (2017)
Velvet Buzzsaw (2019)
Velvet Goldmine (1998)
Venom (2018)
Venus and Serena (2012)
Verdict, The (1982)
Vernon, Florida (1981)
Veronica Mars (2014)
Very Good Girls (2013)
Very Long Engagement, A (2004)
Vi är bäst! (2013)
Vicious Kind, The (2009)
Vicky Cristina Barcelona (2008)
Victor Frankenstein (2015)
Vie d'Adèle, La (2013)
Vie de chat, Une (2010)
Village, The (2004)
Village of the Damned (1960)
Vincere (2009)
Violet & Daisy (2011)
Virginity Hit, The (2010)
Visit, The (2015)
Vitus (2006)
Vow, The (2012)
Vox Lux (2018)
Voyage du ballon rouge, Le (2007)
Vozvrashcheniye (2003)