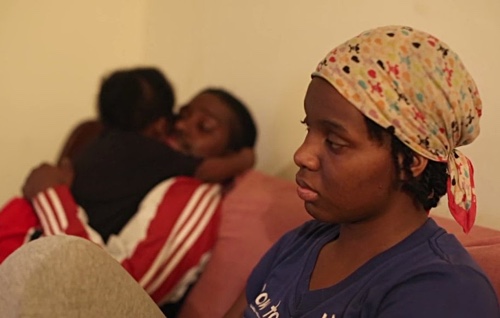 Hale County This Morning, This Evening (2018)
★★★ / ★★★★
"Hale County This Morning, This Evening" will likely challenge most people's idea of what a documentary can be. Instead of tackling its subject head-on, it employs a lyrical and ponderous approach—certain to test the patience of those possessing a strict definition of "documentary," so much so that one might claim that the film is simply a collection of random images that could have been captured with a camera phone.
So then what is a documentary, at least in my eyes? To me, it is an act of capturing reality from a specific perspective. In this case, the picture's goal is to provide a portrait of how a number of black people live in Hale County, Alabama, specifically those who reside in impoverished neighborhoods, from the perspective of an insider, RaMell Ross, who wrote, produced, and directed the film. An open and seemingly desultory approach is most appropriate because to provide only one portrait of a poor neighborhood could be considered a lie—and an act of further marginalizing an already marginalized community. It is clear that Ross is interested in showing the entire canvas instead of focusing only on a particular cloth of that canvas.
It subverts expectations from a storytelling point of view. The opening minutes show two young men, Quincy and Daniel, who dream of reaching their goals through school and sports. By the end of the film, an argument can be made that only one of them is closer to his goal. The other's focus turns on his growing family. There is no wrong choice because it is their choice to make.
Notice that every time the two subjects are front and center, the images are shot in a matter-of-fact way. No shots of starry skies, no time lapse photography of highways, not one extended look of an open field. Victories, failures, life, death, and moments in-between are raw and unflinching. I found it fresh that the passage of time is not shown using subtitles or title cards. Instead, we are asked to look at the children and observe how much they've grown from one scenario to the next. The documentary spans five years.
Constantly we are reminded, however, that this is not just Quincy and Daniel's stories. It is about a community: how it celebrates, how it fights, how it mourns, how it copes, how it moves on. We watch children play, tease, laugh, and scream. We see grandmothers get challenged by teenagers—and how these elders snap back. We listen to an old man playing the blues on his guitar. Teenage girls sing despite not knowing a song's lyrics entirely. A father and son waiting for rain. Blink and miss an insect landing on a fingertip. Churchgoers singing, cheering, yelling, crying. A boy at a barbershop. An infant being buried in a cemetery.
These are impressions—which some may find moving while others are left cold. It all depends on life experiences, I think. I belong in the former group because I grew up in a time and place where neighbors are like second family. People talked to each other, gossiped with one another, and sometimes fought against each other. Neighbors were more than strangers you felt obligated to greet when you cross paths. The documentary is, in a way, about the collective African-American family living in the Deep South.